With Nanobrow Eyebrow Styling Soap you will create a trendy makeup look and discipline even very uncooperative brow hairs. You will achieve the lamination look for many hours to come!
Even though brow makeup trends change very often, soap brows will never be out of style. Thick, natural eyebrows are a staple on can often be seen on the faces of models on the world's biggest fashion shows. They're full and fluffy, bringing out the person's eyes.
Enhance the natural beauty of your eyebrows with Nanobrow
Expressive, beautiful, natural… Those are the perfect brows! Nanobrow Eyebrow Styling Soap will help you create effective soap brows in just a moment. They will astound everyone you meet and you will feel amazing in your skin.
The soap has a lightweight, gel consistency. It doesn't leave clumps or white residue on the eyebrows. It will make your arches the perfect shape, locking the brow hairs in place all day long – no need for touch-ups!
Nanobrow Eyebrow Styling Soap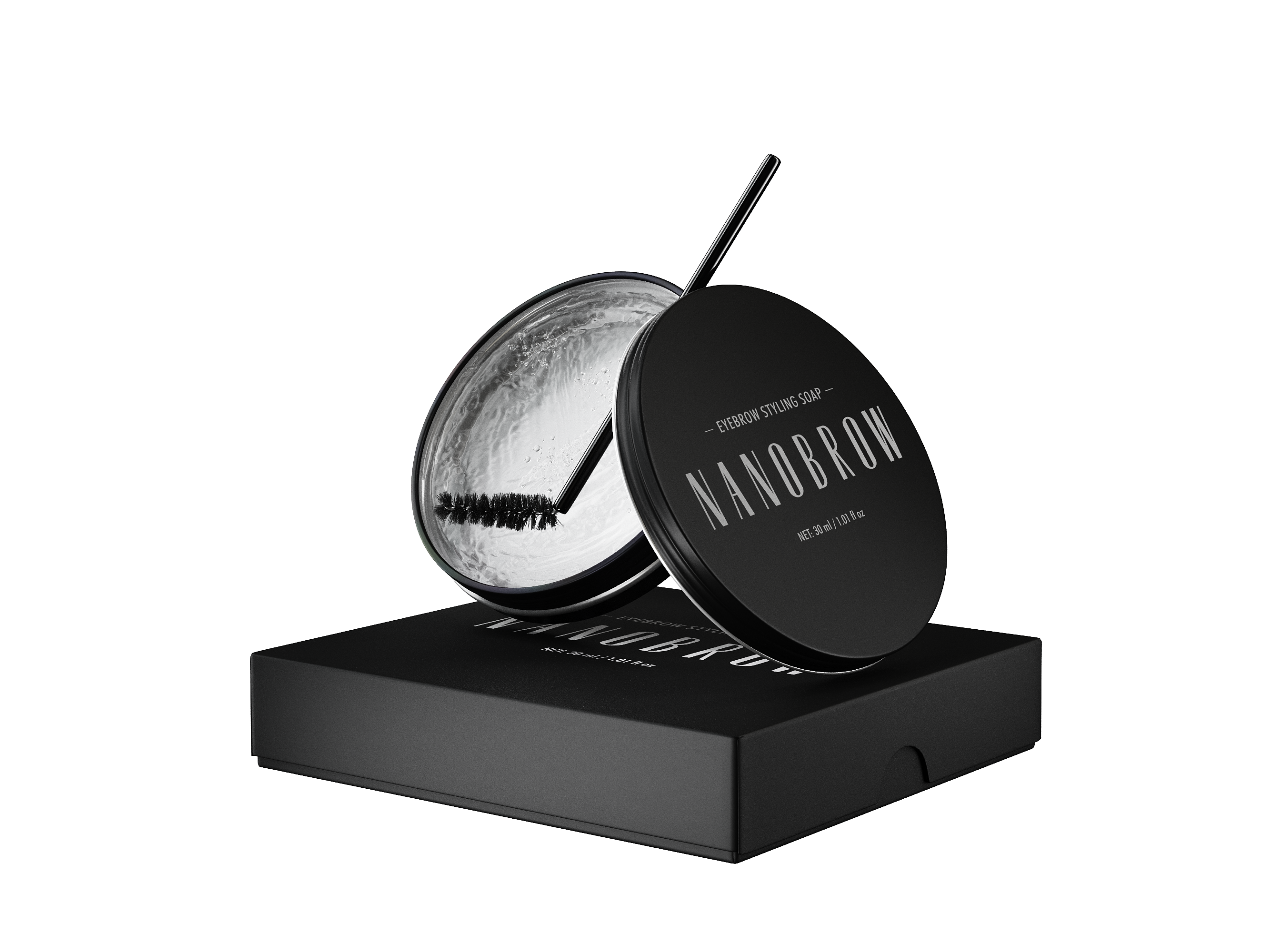 Perfect eyebrows especially for you
With Nanobrow Eyebrow Styling Soap you can style your eyebrows however you want. It works without the use of water! You can create an elegant makeup look for special occasions as well as light, everyday makeup.
Styling the eyebrows with soap will work on both thick, unruly hairs and thin and patchy brows. They will always look natural and add a youthful charm to your face.
Try Nanobrow Eyebrow Styling Soap on yourself!
Flawless eyebrows for many hours to come? It is possible! With the Styling Soap, you will achieve your desired results. See how fast Nanobrow Eyebrow Styling Soap becomes your favourite brow makeup product!
This unbelievably popular technique of styling brow hairs is more and more popular each day. Makeup lovers, as well as professional makeup artists from the beauty industry, swear by it – it'll change your makeup game. Nanobrow Eyebrow Styling Soap is of the highest quality, has a lightweight texture, gives long-lasting effects and maximum comfort of use.
WOW effect on your brows
The pleasant smell of the product, specially-selected ingredients and perfect results – all of this is offered by Nanobrow Eyebrow Styling Soap. It can be used alone or as a base for other brow makeup products (we recommend the Nanobrow line!).
Perfect brows with no makeup? Nanobrow Eyebrow Styling Soap is an expert. This unassuming brow soap makes the brows incredibly fluffy and full of volume so that even very thin brows look bushy and shiny.
How to use Nanobrow Eyebrow Styling Soap?
Apply a bit of the soap onto a spoolie,
Brush through the hairs to achieve a perfect shape,
Enjoy your flawless brows with a lot of volume.
See how easy it is? Only two small steps and the Nanobrow Eyebrow Styling Soap shows how powerful it is. By using it you will take 100% control over the styling process. Even the thinnest hairs will be enhanced and held in check.
Nanobrow Eyebrow Styling Soap is a real professional in your own makeup bag. It will tame your arches and create an ideal frame for your eyes. Bring out the depth of your gaze with Nanobrow!