Is it possible for a body cream to be multi-purpose? Turns out that it is! Ghasel Maltese Honey Body Cream hydrates for 24 hours, revitalizes, and nourishes it deeply. With its anti-aging properties, you will get rid of cellulite and stretch marks and smooth out any wrinkles and furrows.
The Ghasel cream is based on Maltese honey and is composed of a number of special ingredients so that you can feel beautiful and regain a lost glow. Regardless of your age, where you live, or what kind of lifestyle you live – Ghasel knows how to take care of you.
Professional care in case of hydration
The effects of using Ghasel Maltese Honey Body Cream are spectacular. All you need to do is massage it into your body every day. It's full of natural substances, vitamins, and minerals that work wonders on the skin.
Velvety smooth skin does not need to be a dream of yours anymore. Say goodbye to dry, unaesthetic skin. With regular use, you will also get rid of cellulite and stretch marks. Isn't it amazing how one product can do so much? It's all thanks to its composition!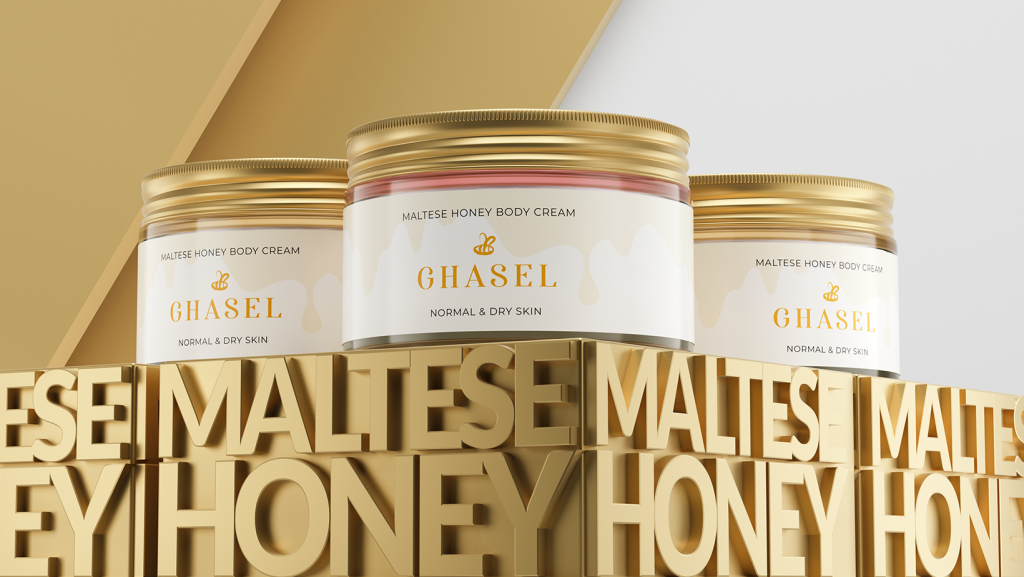 What can you find in Maltese Honey Body Cream?
The Ghasel cream is a number of benefits brought by honey, plant extracts, and natural oils. Deep hydration and relief are a guarantee. Get to know them!
– Maltese honey
Smoothes and moisturizes the body, taking care of its radiant and young appearance. It also energizes and nourishes even extremely dry skin. What's more, it soothes and accelerates the regeneration of the epidermis. With its antibacterial and anti-inflammatory properties cellulite, skin problems, and stretch marks are eliminated and the elasticity and firmness are boosted.
– Avocado oil
A substance rich in vitamins A, B1, B2, D, E, and beta-carotene. It prevents drying of the skin, nourishes it, and regenerates.
– Shea butter
Shea butter smooths, nourishes, and prevents water escape from within the epidermis. It also boosts the skin's firmness and elasticity, preventing premature aging.
– Horse chestnut extract
A unique mix of flavonoids, coumarin, mineral salts, and vitamins. It has an anti-inflammatory effect and seals blood vessels. It also reduces swelling, eliminates cellulite, and combats free radicals.
– Marshmallow root extract
This ingredient, full of vitamins A, C, D, E, and B group vitamins, brings a portion of intense moisturizing for the skin cells. It helps maintain high levels of hyaluronic acid in the body. It also softens and protects the skin from water loss and over-drying.
– Calendula extract
It eliminates rough skin, hydrates, nourishes, softens, and smooths the skin.
– Vitamin E
A powerful antioxidant that neutralizes free radicals. It counteracts signs of aging as well as dry skin. The skin gains an even tone and becomes firm and elastic. Vitamin E promotes the production of collagen and elastin in the skin.
Ghasel Maltese Honey Body Cream has been created for you! You can say goodbye to dry, dehydrated skin forever!
More here: ghasel.mt