Precisely-mapped eyebrow arches don't have to be only a dream of yours. Thanks to Nanobrow Eyebrow Pomade you will gain the precision you have always desired. Your eyebrows will always be perfectly-styled all day long. Intensify the effects depending on your preferences and the occasion! Check out how Nanobrow Eyebrow Pomade works!
Nanobrow Eyebrow Pomade is a waterproof brow pomade with a creamy consistency. Fall in love with it from the first use! This perfect pomade is incredibly long-wear and lets you give the dreamy shape in just one moment. Its formula has the most excellent texture and glides over the brows smoothly, masking any gaps and patches and filling them with an intense but natural colour at the same time.
Nanobrow Eyebrow Pomade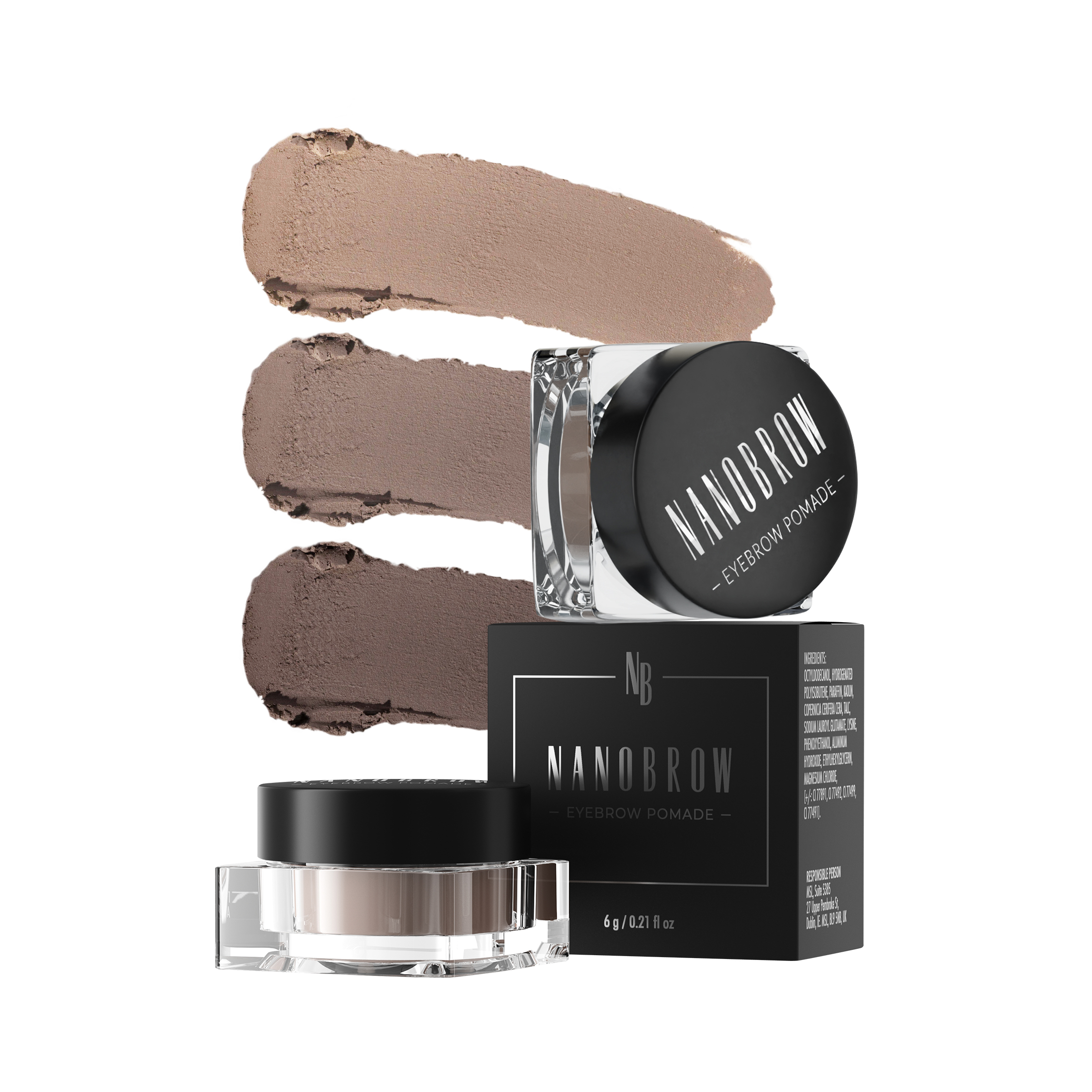 It's available in shades:
The unique Nanobrow Eyebrow Pomade
Redefine your brow shape and mask all the patches by drawing super thin lines that will mimic your real hairs. Do your makeup however you want! Nanobrow Eyebrow Pomade is a big trend in the beauty market – it stands out among its competitors because of its durability and perfection in every detail. The velvety consistency makes makeup enjoyable and sets it for the entire day. You couldn't have found any better!
Three refined shades deliver natural, long-term effects. You can also create bolder makeup as well as a subtle look for everyday wear. Go for a dark, medium and light brown. Choose the shade that will suit your face and enjoy wonderful brow makeup every day!
How does Nanobrow Eyebrow Pomade work?
camouflages gaps and patches
has a waterproof formula
has a velvety consistency
draws additional individual hairs
redefines the shape of the eyebrow arches
helps create the desired brow styling looks
is easy to use
even beginners will manage using it
Doing makeup with the use of a brow pomade does not have to be difficult. All you need is a long-wear precise product that will allow the creation of dreamy looks in just one moment. Using Nanobrow Eyebrow Pomade is very simple and every makeup fan will be able to do it effortlessly.
How to use Nanobrow Eyebrow Pomade?
Want your eyebrows to look elegant and neat every day? Nanobrow Eyebrow Pomade will survive 24 hours!
Scoop a small amount of the product onto a brush.
Outline the entire brow to shape it in the desired way.
Fill in the arches with the chosen colour.
Brush out the excess with the handy spoolie.
Done! Brow styling doesn't have to be complicated. Nothing is impossible with Nanobrow Eyebrow Pomade! The product has been created with every makeup fan in mind and will work on every brow type. It's perfect for those who want a flawless shape of the eyebrow arch every day.
Nanobrow Eyebrow Pomade will also work in everyday makeup as well as looks for special occasions. This is an excellent solution for those who have skinny, sparse, very light eyebrows or arches that are difficult to style and irregularly shaped. Nanobrow styling products have in their composition carefully-selected ingredients that are completely safe for those with sensitive skin.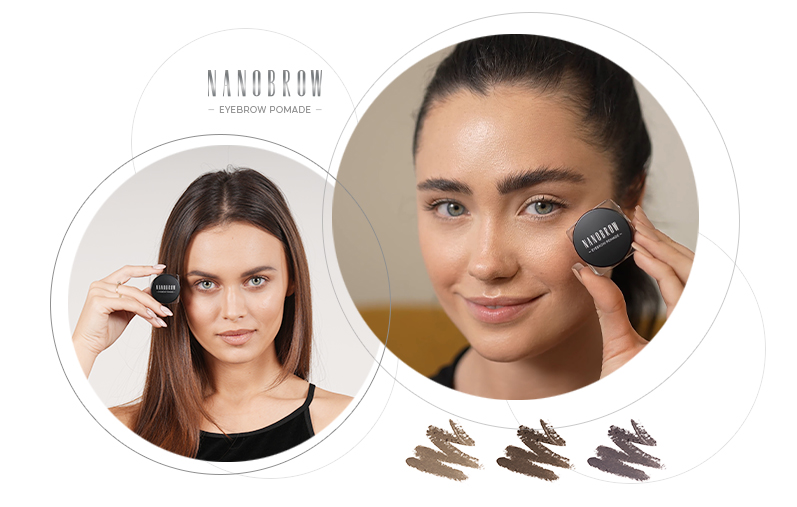 Where can I get Nanobrow Eyebrow Pomade?
Visit www.nanobrow.us and order it today! The expected time of delivery is only two working days. Choose precision in everyday brow makeup and go for the Nanobrow products.