The complete skin and hair care with Nanoil Argan Oil
Skin care in harmony with nature provides the best results. Organic and cruelty-free cosmetics have been gaining popularity recently. People are increasingly aware of the importance of caring for our planet. Eco-friendly cosmetics are the signature of the Nanoil brand, which continually gains recognition among both consumers and professionals. Their argan oil has won the hearts of thousands of women around the world.
Nanoil Argan Oil (Argania Spinosa Kernel Oil) is a 100% organic cosmetic that contains the exclusive liquid gold of Morocco. It's cold-pressed, unrefined, and supplies precious active ingredients beneficial for skin care. It's free of artificial substances, silicones, or perfumes. By choosing Nanoil, you can be sure that you are getting a high-quality product, certified by Ecocert – a certification awarded only to the highest-quality natural cosmetics.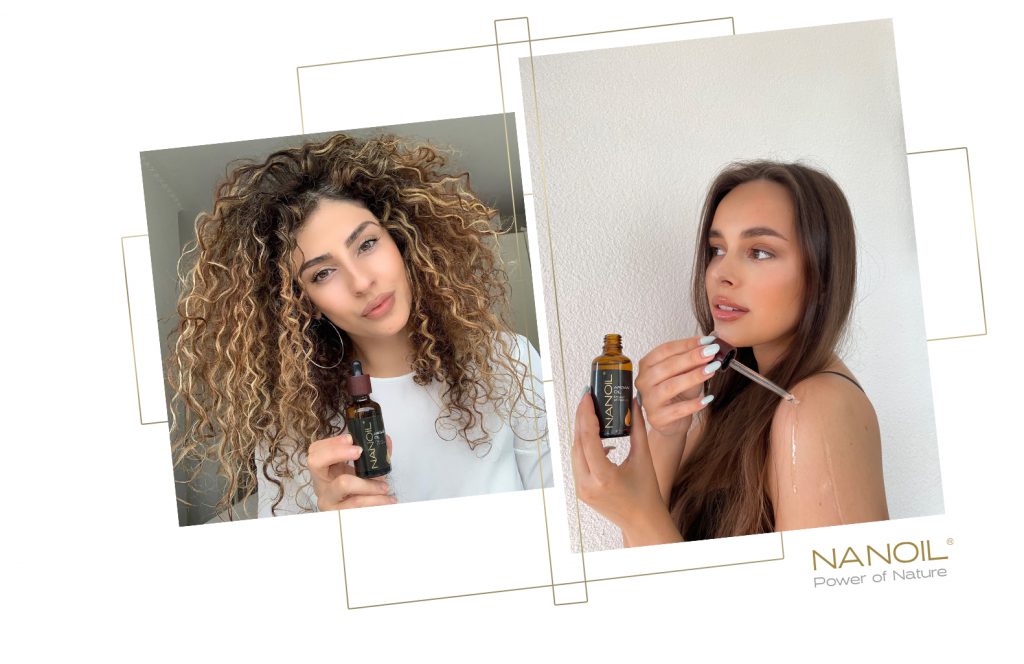 Argan oil Nanoil – ingredients and properties
Argan oil is mainly composed of unsaturated fatty acids, responsible for moisturizing, regenerating, and protecting the skin. It contains over 100 valuable substances that provide strong antioxidant properties. Linoleic and oleic acids make it a perfect cosmetic for the body, face, and hair care of all types. It's valued for its high concentration of vitamin E, carotenes, squalene and butyrospermol, and other active ingredients.
Thanks to its properties it can cleanse the skin, get rid of discolourations, clogged pores, and skin imperfections. It reduces wrinkles and slows down the skin ageing process. It is a perfect face, body and hair serum. It rebuilds and regenerates damaged colour-treated hair. It's a powerful antioxidant that neutralizes free radicals which cause oxidative stress.
It's a cosmetic that prevents water loss and maintains proper hydration and nourishment.
Argan oil can regenerate and restore damaged nails if you regularly rub it into your nails and cuticles. It works as a foot cream to soothe irritations and prevent blisters. You can add a few drops to a nourishing and relaxing foot bath to enjoy soft and pleasant skin.
It's a highly efficient cosmetic at an affordable price that will stay with you for a long time. You're going to love it from the first use!. The natural ingredients let the product unveil the full potential of argan oil. It works for anyone who wants to improve the condition of their skin, hair, and nails. It leaves the skin looking firm, flawless, and youthful for longer.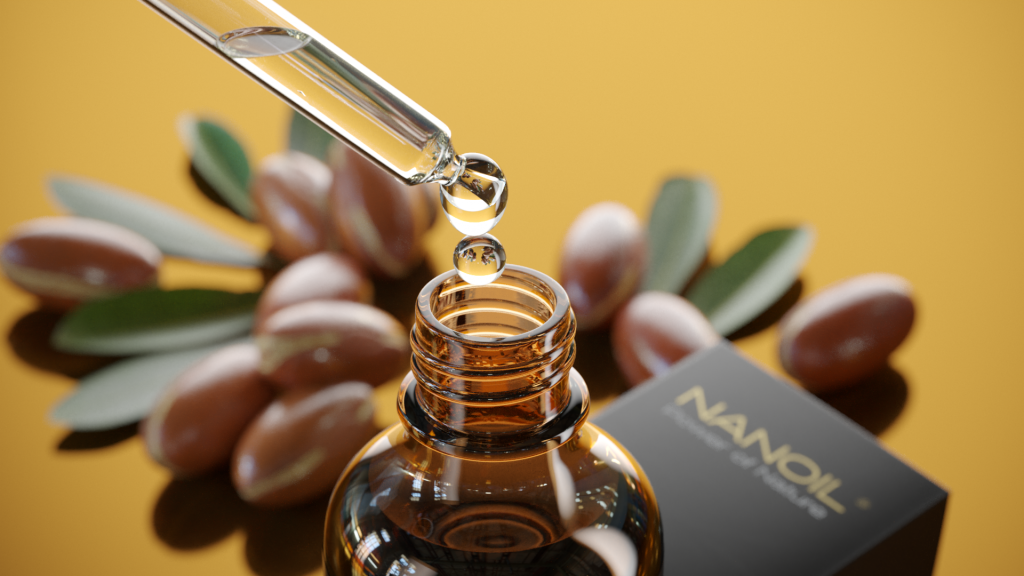 Nanoil Argan Oil – reviews
"It finally saved my hair from frizz and made it beautiful. I loved it from the first use! My hair has never been so shiny and easy to style. I recommend it to everyone!" – Ada, 30
"Wow! I didn't expect that I would eventually find fully natural and organic argan oil. It rebuilt my damaged colour-treated hair and restored the firmness and elasticity of my skin. This is certainly not my last bottle!" – Basia,
"I was convinced by the natural ingredients and the Ecocert certificate. It is a sensational product at a very affordable price that I recommend to all my friends" – Katarzyna, 45
"Since I became a fan of natural skin care, I have been raving about Nanoil oils. They are natural, organic products created for vegans. I especially like their argan oil, which rebuilt my damaged nails and  helped get rid of my cellulite and pregnancy stretch marks. It's perfect and irreplaceable! – Julia, 30
"It's the best oil I've ever had! It made my hair grow like crazy!" – Agnieszka, 25
"It finally saved my hair from frizz and static. Styling is not a nightmare anymore but a pleasure. You can quickly see the effects. The product strengthens the follicles so that the hair grows faster, it's strong, healthy, and naturally shiny. I share it with my boyfriends as it turned out to be perfect in beard care" – Monika, 46 
Wyświetl ten post na Instagramie

More info on: nanoil.us.