Hydrating cream for day and night use. GHASEL Maltese Honey Face Moisturiser
A remarkable cream for day and night use GHASEL Maltese Honey Face Moisturiser is a high-quality cosmetic designed for skin of any age. The combination of specially selected ingredients brings 24-hour relief to the skin.
A range of skin care products from the GHASEL brand is very unique and innovative. Its main ingredient is the sweetest honey in the world derived from a remarkable corner of the world – Malta. This makes Maltese Honey Face Moisturiser the perfect cream for tired, dull skin.
Feel beautiful with GHASEL Maltese Honey Face Moisturiser
A group of skin care experts made the lightweight GHASEL cream bring spectacular long-term results. It's a cosmetic created by professionals that helps the skin look young and radiant.
Carefully chosen ingredients guarantee maximum hydration and nourishiment round the clock. Only natural components were used to make the cream – you won't find any sillicones, GMOs, artificial dyes or other, potentially harmful substances.
The composition of the cream is dominated by honey straight from Malta that exhibits antibacterial and anti-inflammatory properties. It provides great help when trying to heal acne and skin imperfections. Its anti-aging effect smooths out fine lines and furrows and prevents the formation of new ones. It's also an elasticity boost for skin that lacks firmness.
Maltese Honey Face Moisturiser wouldn't be as effective without its content of shea butter. It's a natural emollient that prevents water escape from within epidermis. It's the best thing to inhibit skin aging processes, leaving the skin smooth and nice to the touch.
In the cream we can find caffeine that stimulates the skin, it's an incredible boost for tired skin. It strengthens and accelerates blood vessels, so the skin looks radiant, fresh and much younger. This ingredient also reduces signs of fatigue, bruising and swelling.
The intensely hydrating GHASEL cream is rich in vitamins and minerals that effectively improve the skin's elasticity. The most important role of vitamin E, the vitamin of youth, is that it gives the skin a nice color and natural glow. It's an antioxidant that excellently combats free radicals and oxidative stress. Vitamin B6 is a great addition, because it shows anti-aging and anti-inflammatory qualities. A number of antioxidants ensures that the skin stays young and firm for a long time.
GHASEL Maltese Honey face Moisturiser – how to use it
Applying it on cleansed skin on the face, neck and neckline every day is what it takes to see fast results. Pleasant scent of Maltese honey combined with nourishing massage session will relax and calm you.
Using the cream every day will enhance your skin's defensive capabilities. With each day, it's going to become more and more resistant to harmful environmental factors such as smog, UV radiation, toxins and other urban pollution.
Maltese Honey Face Moisturiser is a guarantee of a smooth, firm complexion without any signs of fatigue and imperfections. It's an incredible product created from only natural ingredients safe for sensitive and allergy-prone skin.
Use GHASEL products and feel the power of beauty! Learn more about the product: www.ghasel.mt.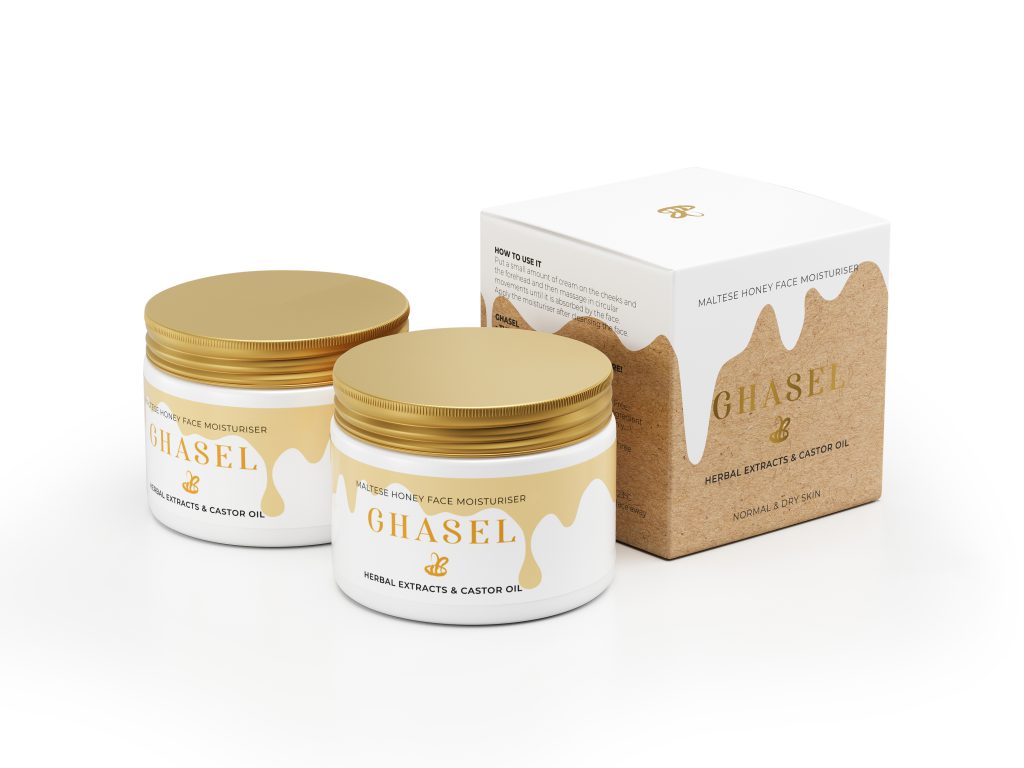 ---