No more dry skin and damaged hair! Go for Nanoil Castor Oil
Nanoil Castor Oil has a wide range of cosmetic and dermatological uses, primarily in skin, hair, and nail care. Its strong moisturizing effect allows you to maintain their good condition and healthy appearance.
Castor oil (Oleum Ricini) is a substance known for decades as a remedy for all skin problems. Loved by our grandmothers and great-grandmothers, today it's finally making a come back to our cosmetic bags and bathroom shelves. Used in cosmetics and dermatology, it is a remedy for dry hair, dull skin, wrinkles, skin imperfections, and brittle nails. It is perfect for mature, acne-prone, and extremely dehydrated skin. It's a great solution for both women and men – it can effectively nourish hair, brows, lashes, and facial hair.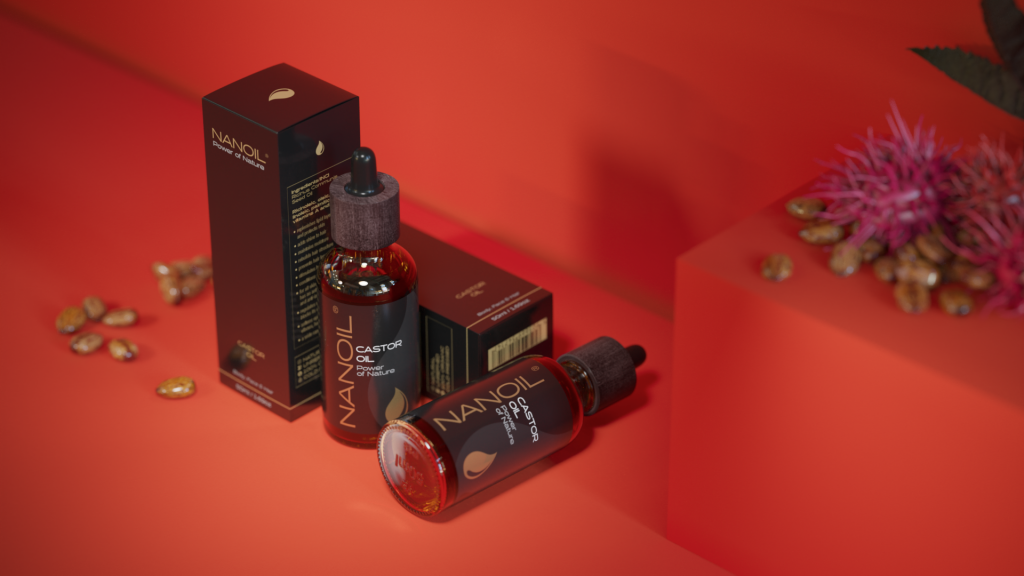 Nanoil Castor Oil benefits
affordable price combined with high quality and larger bottle size,
multi-purpose and versatile with various applications in skin care,
no perfume, synthetic dyes, or artificial additives,
100% organic ingredients and vegan formula,
for all skin and hair types,
thick but quickly absorbing texture,
safe and tested ingredients,
modern formula,
Ecocert certificate.
Nanoil Castor Oil – how to use it?
For hair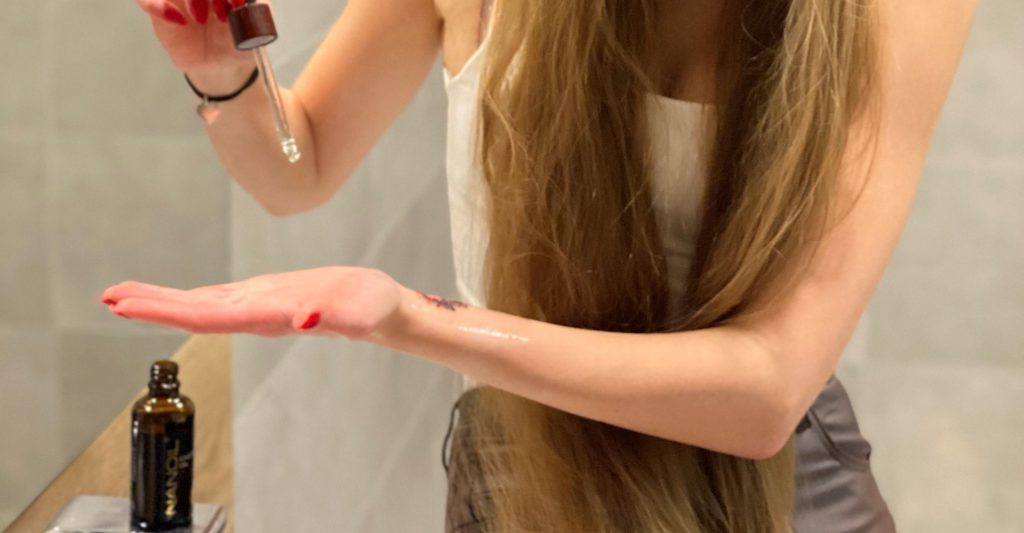 Castor seed oil is one of the most popular and most effective cosmetics for hair care no other oil can match it. Nanoil Castor Oil has a structure similar to human keratin, so it can penetrate deep into the hair and effectively nourish it. Regular hair oil treatment will make your hair bouncy, shiny, and soft. Fatty acids contained in Nanoil Castor Oil prevent hair from breaking and protect the ends. This natural cosmetic visibly encourages hair growth. The nutrients contained in it nourish the hair follicles and prevent hair loss. It is also worth mentioning that castor oil can also visibly darken hair.
For lashes and brows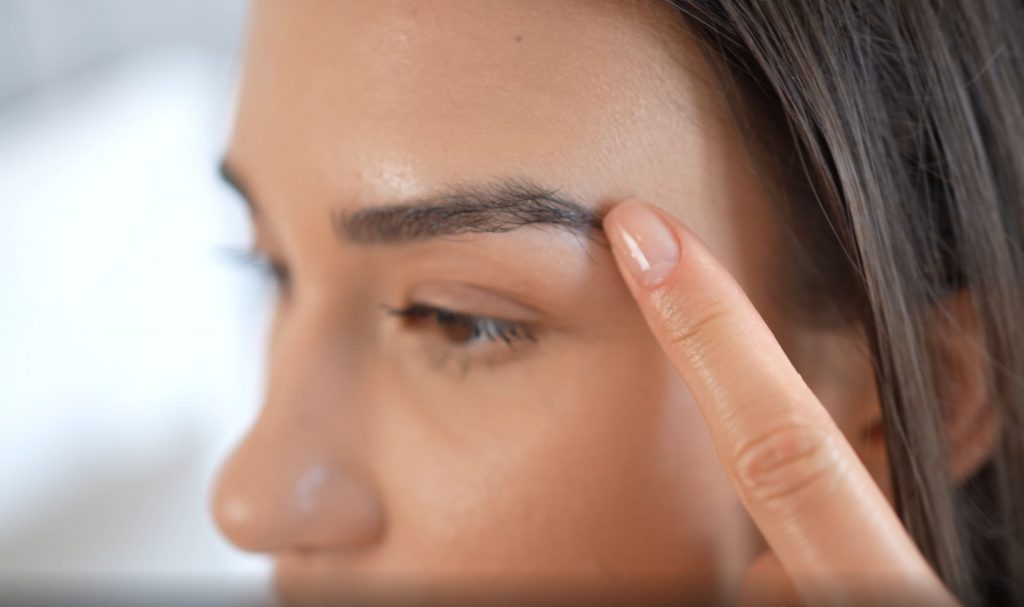 Regular application of Nanoil Castor Oil can provide you with feathered, thick eyebrows, and long eyelashes. You can find it as an ingredient in hair growth serums, but the 100% cold-pressed castor oil works even better. Apply 1 or 2 drops of castor oil to your eyebrows using your fingertips. Also, apply the oil to your lashes using a clean spoolie (after eyebrow gel or mascara). Do this treatment in the evening, because applying makeup to oiled brows or lashes can dissolve the makeup.
For face and body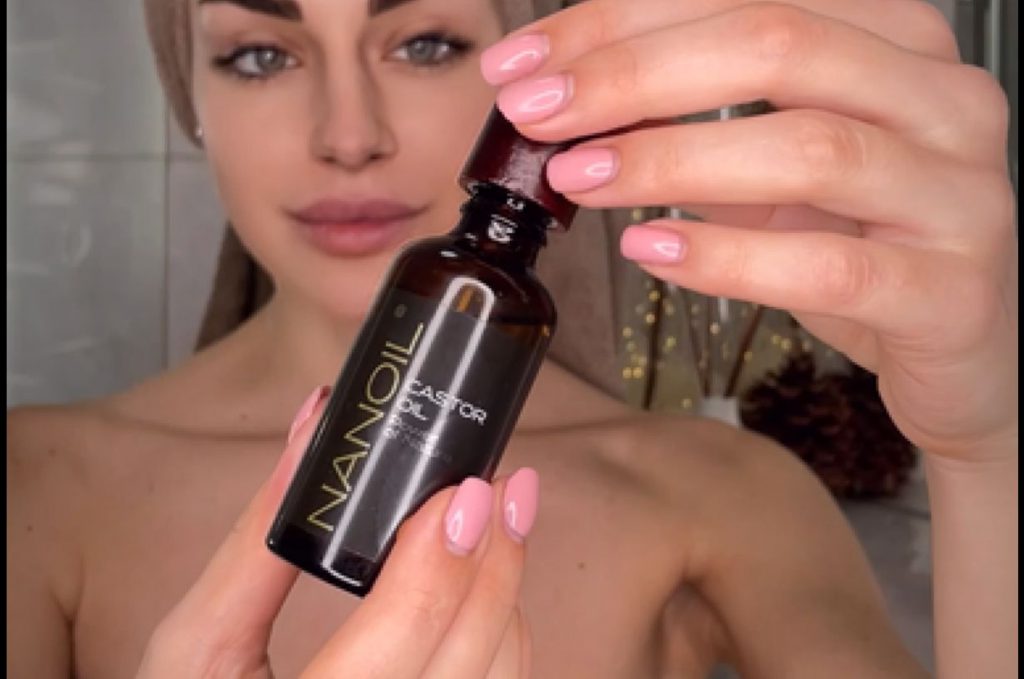 Ricinoleic acid contained in Nanoil oil improves the absorbtion of active substances. Dermatological tests confirm that the use of the oil doesn't irritate the skin or cause allergic reactions. Go ahead and use it directly on the skin, or combine it with other cosmetics. With the help of Nanoil you can make your own ultra-moisturizing creams, masks, and lotions.
For nails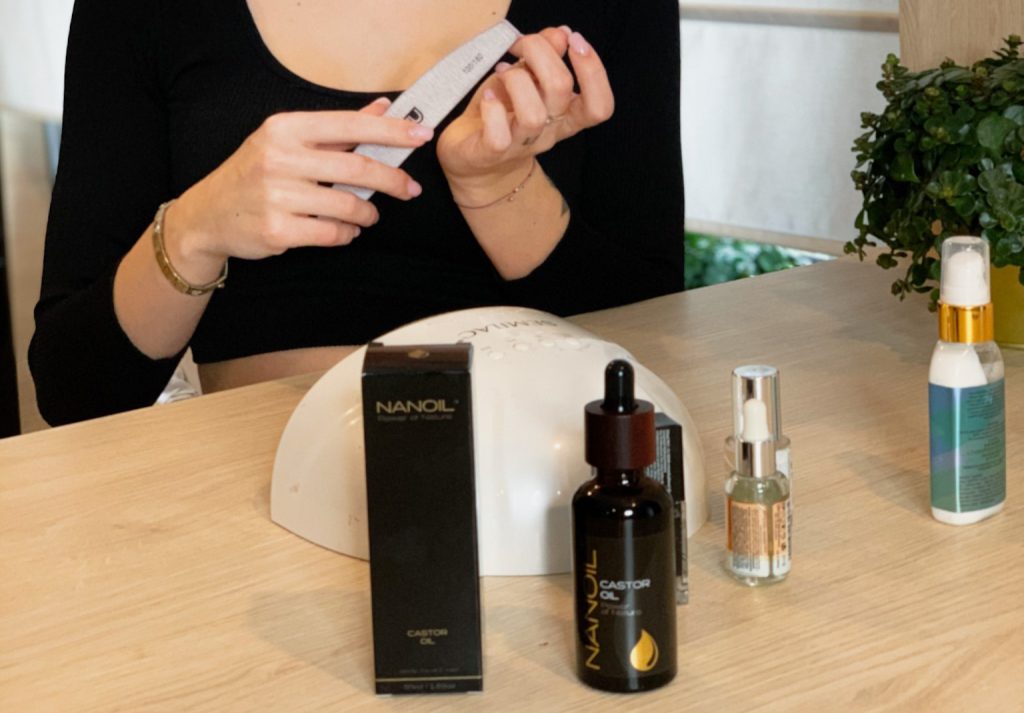 Do you love nail styling, but it makes your nails fragile and brittle? Then rub some Nanoil Castor Oil into them. This treatment effectively strengthens them, makes the nail plate more elastic, and prevents them from splitting. However, this is not the end of castor oil's properties. The oil can moisturize the cracked and damaged skin of the hands, protecting them from frost and detergents.
Nanoil Castor Oil is a trustworthy oil coming from a proven source. It's ethical and cruelty-free to satisfy the needs of vegans, vegetarians, and every conscious consumer. Choosing the Nanoil oil gives you a guarantee of a professional, certified cosmetic that receives thousands of positive opinions, both from specialists, and fans of natural skin care.
More information: nanoil.us