Nowadays, defined, thick, and full eyebrows are super fashionable. It is no longer just a matter of aesthetics. Well-defined arches impact the appearance of the entire face. One of the most effective products that help us achieve beautiful eyebrows is an eyebrow serum.
A good eyebrow serum can double the volume of eyebrows. The secret to the performance of brow conditioners and serums is carefully selected formulas and high-quality active ingredients that penetrate deep into the hair follicle, stimulating its growth from within.
Meet the most popular eyebrow serums that will help you deal with the problem of excessive eyebrow hair loss or weak brows after beauty treatments in no time. In a few weeks, years of overplucking can be a thing of the past!
1. Nanobrow Eyebrow Serum – effectiveness proven with research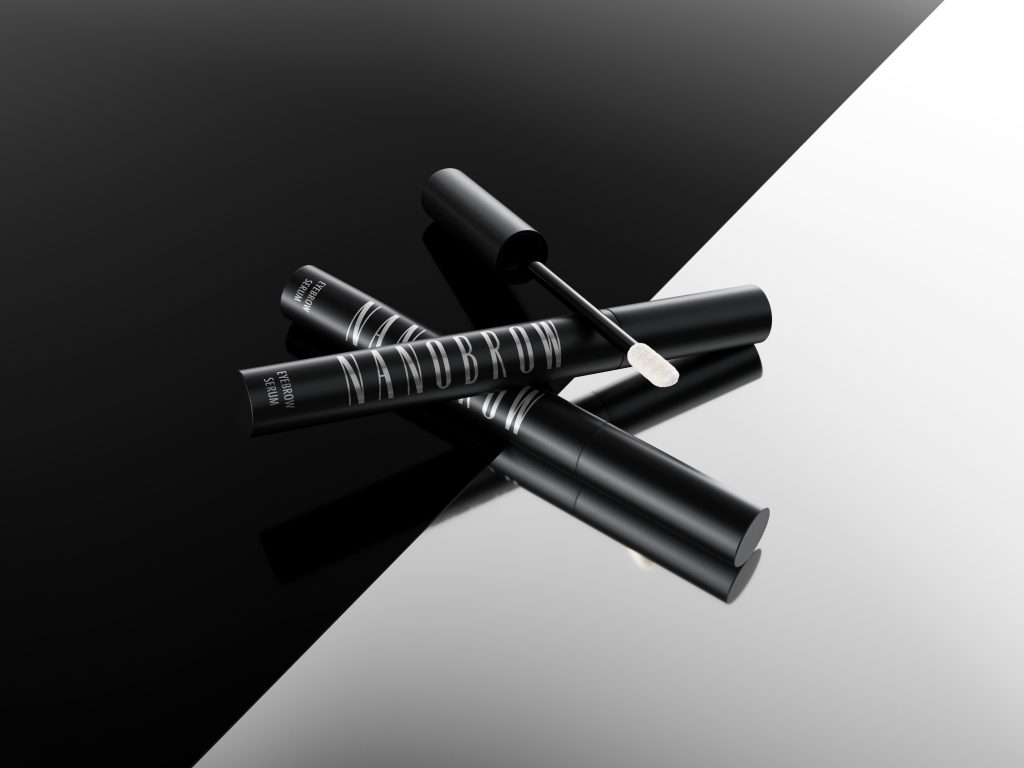 Size: 5ml
Nanobrow Eyebrow Serum has taken first place in our ranking. It's a unique brow serum that helps improve the state and appearance of your hair. Your eyebrows will be thicker, stronger and darker in just a few weeks. What makes Nanobrow Eyebrow Serum so special? The premium quality, safety and foolproof effects. This eyebrow serum lets you achieve your goal – full, healthy and naturally bushy eyebrows!
The brow serum has been tested thoroughly by dermatology and ophthalmology experts. The Nanobrow's serum ingredients are specially selected to help you manage your eyebrows and feel taken care of. Your eyebrows will be naturally thick and any sparse areas will be eliminated. Eyebrow arches will gain a symmetrical and expressive shape. The ingredients in this eyebrow serum improve microcirculation and stimulate the production of collagen and elastin, which boost skin elasticity, stop excessive eyebrow hair loss and promotes new hair growth.
The product is cruelty-free and safe for sensitive skin.
Active ingredients: soybean germ extract, wheat germ extract, ginseng extract, peptides, arginine, baicalin, panthenol
2. GrandeBROW Brow Enhancing Serum- the power of natural ingredients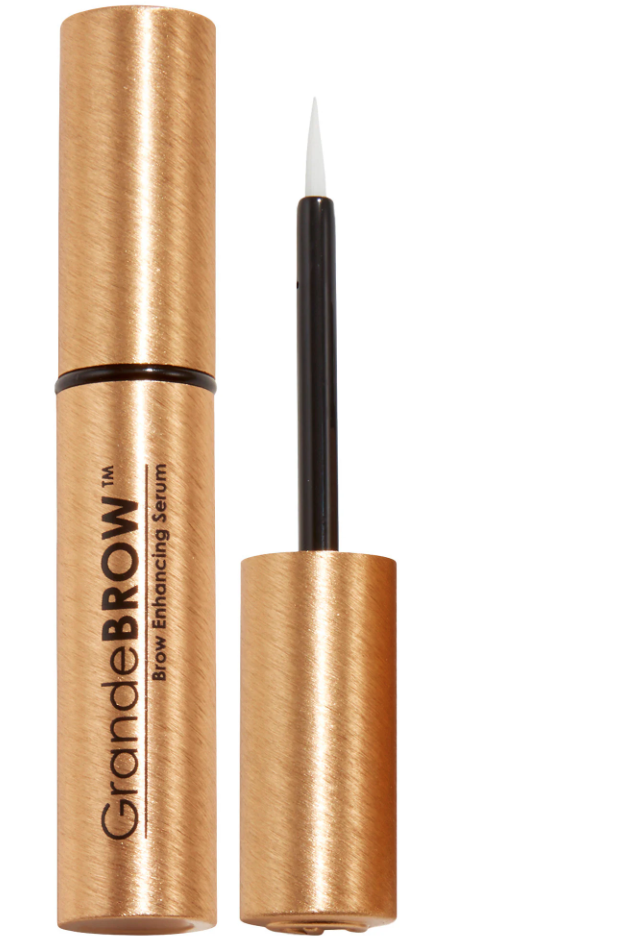 Size: 3ml
The aim of GrandeBROW serum is to make your eyebrows appear thicker and fuller in a natural way. The product helps reconstruct fragile eyebrows and promotes the growth of new hairs. It nourishes eyebrows weakened by plucking, henna, lamination and other cosmetic procedures.
The brow serum's active ingredients revitalize thin eyebrows in a flash, guaranteeing effects after just two weeks! GrandeBrow is a product safe for vegetarians as well as vegans – every product the brand offers is cruelty-free.
The 3 ml serum is sufficient for 6-8 weeks of regular use. After this time, the first effects of the eyebrow serum should be visible.
Active ingredients: ginseng root extract, peptides, panthenol, niacinamide, nettle leaf extract, collagen
3. RevitaBrow Advanced – original formula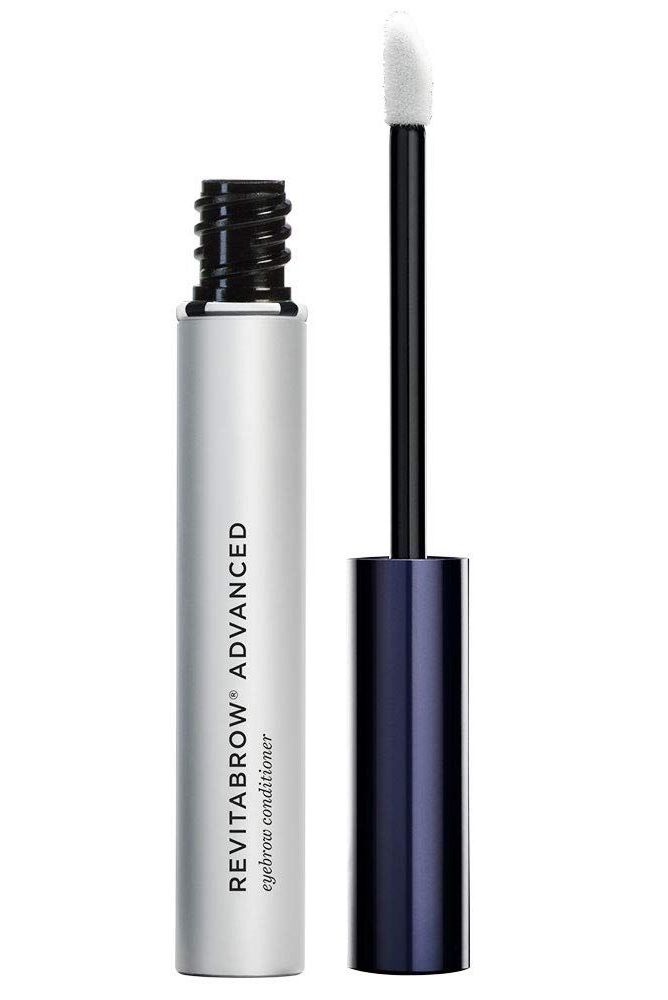 Size: 1.5ml or 3ml
The RevitaBrow Advanced brow serum nourishes, strengthens and stimulates hair follicles to regenerate, and prevents excessive hair loss which results in much fuller arches. The precisely-developed composition guarantees the best effects. RevitaBrow thickens and strengthens brows effectively, improving their appearance at the same time. After just a few weeks of use, they become shinier and their condition is visibly better. The formula has not been tested on animals.
One of the product's disadvantages is its high price in relation to its small capacity which is why RevitaBrow takes the last place in our ranking of the best eyelash serums.
Active ingredients: ginseng extract, ginkgo biloba extract, calendula, green tea, panthenol, peptides, biotin, lipids
4. LiBrow Purified Eyebrow Serum – multi-tasking eyebrow serum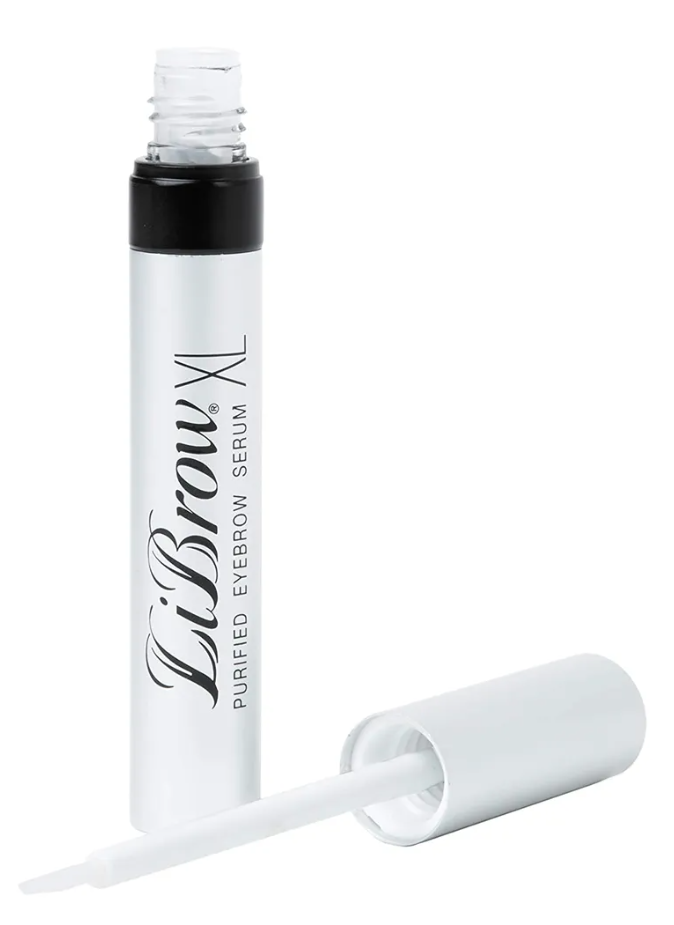 Size: 3 ml or 6 ml
LiBrow eyebrow serum works in several different ways. Vitamins and botanical extracts, such as walnut shell extract and rattan extract, provide nourishment that helps condition the follicles and stimulate hair growth. Peptides and proteins stimulate collagen and elastin production, which can improve the elasticity of the skin around the eyebrows. Castor oil boosts shine, strengthens and nourishes brow hairs, promotes hair growth, and thickens the arches.
There are two sizes to choose from: standard 3 ml and XL 6 ml. A regular size of the serum should last for a 3-month treatment. As the manufacturer assures, after this time the full effects of its use are visible.
Active ingredients: walnut shell extract, rattan extract, sweet almond fruit extract, apigenin, oleic acid, castor oil
5. NeuBrow Brow Enhancing Serum – for all skin types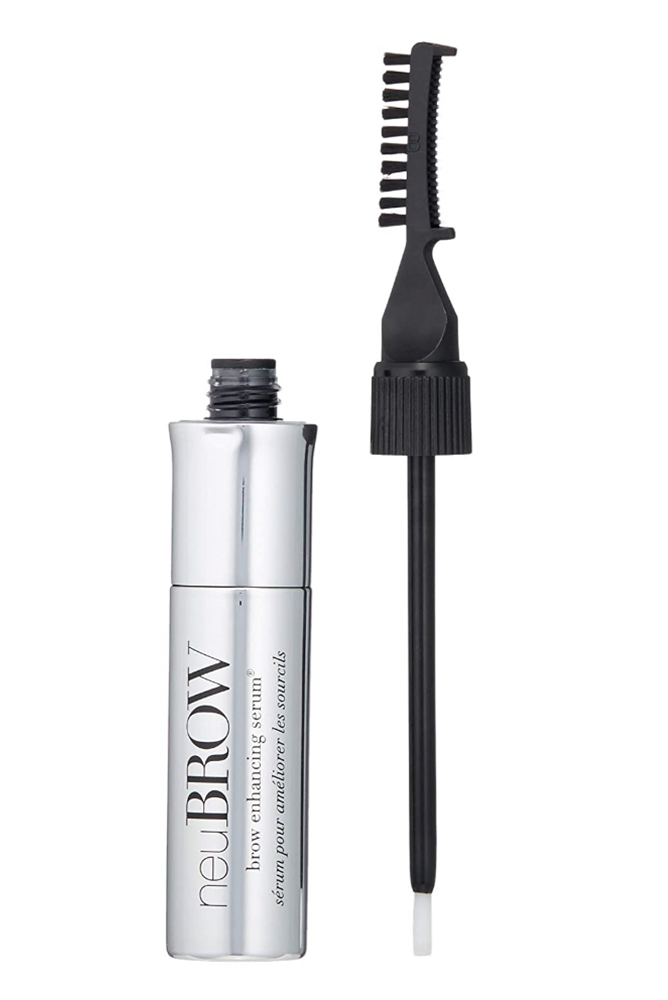 Size: 3.6 ml
This recommended brow serum contains nourishing ingredients like peptides, biotin, soybean oil, and plant proteins that help strengthen and nourish brow hairs, making them stronger, thicker, and healthier. Natural soybean oil boosts shine and improves their elasticity, making them easier to style. Improvement in the condition of eyebrows happens after about 4-6 weeks of daily use. Eyebrows stop falling out excessively, and the active ingredients of the serum stimulate new hair growth, making the arches thicker.
NeuBrow eyebrow serum is a product for all skin types.
Active ingredients: apple extract, biotin, seawater, soybean oil, peptides, allantoin, plant proteins.
Brow serum – way of use
First, remove your makeup thoroughly. Keep in mind that oil-based makeup removers might leave a residue on the skin which can make it difficult for the serum to act correctly. Before using the brow serum, clean and dry your skin thoroughly. Apply a thin layer of the product to your brows. It's best to repeat the process once a day before you go to bed. Make sure the serum is fully dry before you proceed.
To sum up, eyebrow serum is a product that can help strengthen and thicken the arches, ensuring the proper condition of brow hairs. Thanks to its ingredients, it stimulates the growth of new eyebrows and improves the condition of the skin around them. Regular use of the serum can bring positive results, but it requires time and patience. If you want to improve the condition of your eyebrows, consider trying an eyebrow serum and choosing the right product for yourself.